Chorus!


The Chorus made its first public appearance in April 1865 at a ball in Utica. On April 26 of that year they sang at Union Station as President Abraham Lincoln's funeral train passed through Utica from Washington to Illinois. Last year marked the 150th Anniversary of Lincoln's death and Utica Maennerchor was prominent in his funeral procession.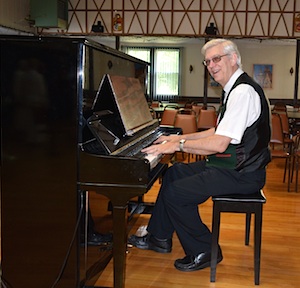 Mark Radlowski, accompanist
One of the founding principals of the Utica Maennerchor was to provide a home to a group of people who had a passion to sing. We currently have male, female and mixed choirs that rehearse regularly on Wednesday evenings. In addition, we have a wonderful Kinderchor with kids ranging in age from preschool to teenagers. We sing songs in German and English and have regular concerts at our club, at local events and throughout New York State.