Maennerchor Bavarian Festival
Utica Maennerchor's 2018 Bavarian Festival will be held on
July 13, 14 and 15.
Content below is from our 2017 festival. Please check back with us for next summer's festival info.
The 2017 Bavarian Festival featured the Frankfurters and our very own Edelweiss Schuhplattlers!
The Frankfurters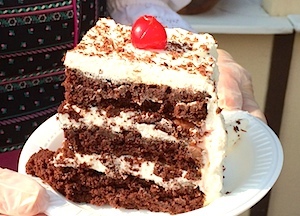 Schwarzwälder Kirschtorte
(Black Forest Cherry Torte)
In the Cake Booth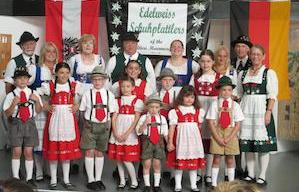 Edelweiss Schuhplattlers
2017 ENTERTAINMENT!
Music by The Frankfurters:
Friday and Saturday: 5-11pm
Sunday: Noon-5pm
The Edelweiss Schuhplattlers perform Folk Dancing all 3 days.
GERMAN FOOD, BEVERAGES & MORE!
Our Popular Cake Booth (Die Bäckerei)
Imported Biers
Soda and Coffee
Variety of Wursts with Sauerkraut
Potato Slinkies
Hamburgers and Hot Dogs
Liverwurst
German Craft Vendors
Black Forest Cake
Limburger
Sauerbraten Sandwiches
German Potato Salad
Funnel Cakes
Pizza, wings
Games for Kids
Gift Basket Raffle