Willkommen! / Welcome!

Thank you for visiting the Utica Maennerchor website. We hope you enjoy browsing our site for the latest news, events, photo gallery and learn about our early beginnings. Whether you are German or non-German, we are happy to welcome you into the Utica Maennerchor family.
Vielen Dank für den Besuch der Website Utica Maennerchor. Wir wünschen Ihnen viel Spass als Sie unserer Weblage stöbern für die neuesten Nachrichten, Veranstaltungen, Fotogalerie und erfahren Sie mehr über unseren Anfang. Wenn Sie Deutscher oder Nicht Deutscher seien, wir würden wir uns freuen, Sie in unsere Maennerchor Familie aufzunehmen.
Friday Night Dinner Specials
In addition to our regular menu, we have the following specials served 5-7:30pm (prices subject to change).
April 22
Shrimp Scampi
April 29
Lasagna
May 6
Meatloaf, Potato & Veggie
May 13
Tuna Noodle Casserole
May 20
Sausage and Pepper Sub
May 27
Shrimp or Clams in a Basket
Plan your next event with us!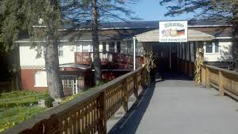 Facility Rental and Catering Brochure
Upcoming Events
Club 151st Anniversary Dinner Dance
Saturday, May 7, 2016
Our Anniversary Dinner Dance will be from 6 - 11 pm on Saturday, May 7. $20 per person. Choice of chicken or pork schnitzel dinner with spaetzle, salad, red cabbage & dessert. One drink & hors d' oeuvres at 5:30 pm followed by dinner. Memorial service for deceased club members of past year followed by mini concert by our Chorus. Music by DJ David Yanney till 11 pm.
---
2016 Bavarian Festival
July 15-17, 2016
Please join us for a great weekend filled with great German food and music! Music by The Frankfurters on July 15 & 16. Enzian Bavarian Band on the 17th. Vist our
Festival
page for more info.