Welcome to the Utica Maennerchor
Thank you for visiting the Utica Maennerchor website. We hope you enjoy browsing our site for the latest news, events, photo gallery and learn about our early beginnings. Whether you are German or non-German, we are happy to welcome you into the Utica Maennerchor family.
Vielen Dank für den Besuch der Website Utica Maennerchor. Wir wünschen Ihnen viel Spass als Sie unserer Weblage stöbern für die neuesten Nachrichten, Veranstaltungen, Fotogalerie und erfahren Sie mehr über unseren Anfang. Wenn Sie Deutscher oder Nicht Deutscher seien, wir würden wir uns freuen, Sie in unsere Maennerchor Familie aufzunehmen.
Friday Night Dinner Specials
Join us for our Friday Fish fries from 5:00-7:30PM! In addition to our regular
menu
, we also offer the following weekly specials*:
Jan 5 - Sauerbraten w/noodles
Jan 12 - Corned Beef Reuben sandwich
Jan 19 - Rib Eye Steak w/ mushrooms, peppers and onions
Jan 26 - To be determined
We are noted for our salad bar which is included with your dinner!
*Items may be subject to change, check the bulletin board at the Club's entrance.

Plan your next event with us!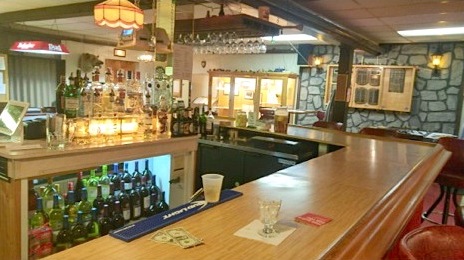 Call us about Facility Rental & Catering
(315)735-5882 BROCHURE
Upcoming Events
---
LASAGNA DINNER
Sunday, January 21, 2018, Noon to 4pm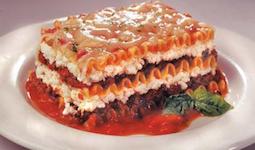 The Club will serve a Lasagna Dinner with all the trimmings for an adult donation of $12 and children $5. The public is invited and take-outs are available. Tickets can be purchased at the bar in advance and will also be available at the door on the 21st. Let us prepare your Sunday Dinner and invite your family and friends to join you for a relaxing Sunday afternoon.
---
Scenes from the Utica Maennerchor!
UMC WI-FI CAFÉ: Join us at the Utica Maennerchor at the Wi-Fi Café. Play a game of shuffleboard, watch your favorite team play ball on our big screens, or spend the evening catching up on your email correspondence, Facebook, Twitter or other accounts. We're convenient, especially if your local library doesn't have evening hours. Wings and other finger foods are available at the bar.
Visit our Gallery for more pictures!