Plan your next event with us!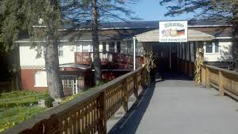 Facility Rental and Catering Brochure
Willkommen! / Welcome!

Thank you for visiting the Utica Maennerchor website. We hope you enjoy browsing our site for the latest news, events, photo gallery and learn about our early beginnings. Whether you are German or non-German, we are happy to welcome you into the Utica Maennerchor family.
Vielen Dank für den Besuch der Website Utica Maennerchor. Wir wünschen Ihnen viel Spass als Sie unserer Weblage stöbern für die neuesten Nachrichten, Veranstaltungen, Fotogalerie und erfahren Sie mehr über unseren Anfang. Wenn Sie Deutscher oder Nicht Deutscher seien, wir würden wir uns freuen, Sie in unsere Maennerchor Familie aufzunehmen.
Upcoming Events
Christmas Concert
8 pm, December 11, 2015
| | |
| --- | --- |
| The Chorus, under the direction of Susan Sady with accompanist, Mark Radlowski and Jugendchor, under the direction of Gail Miller, will be presenting our annual Christmas Concert. We have a joyful varied program containing works in both German and English, including the Hallelujah Chorus from Handel's Messiah. The free-will donation will benefit Mother Marianne's Kitchen that feeds daily meals to the needy. There will be snacks downstairs after the concert while we have a holiday sing-along. | |
Volkswagen Jetta S Raffle
December 11, 2015
| | |
| --- | --- |
| To commemorate the Utica Maennerchor's 150th anniversary, we're raffling a 2015 Volkswagen Jetta S. A total of 1,250 tickets will be sold at the cost of a $30 per ticket, or two tickets for $50.00. To purchase a ticket, please download the flyer, complete the bottom portion, and send it in with your payment. The drawing will be held during our Christmas concert. After enjoying a program of holiday music, you may be driving a new Volkswagen Jetta S before the end of 2015! | |
Children's Christmas Party & Visit with Santa
1-3 pm, Sunday, December 13, 2015
The Utica Maennerchor will be hosting its annual Children's Christmas Party with a visit from Mrs. & Santa Claus, Have fun with face painting, making ornaments, healthy snacks, games and more!!
Kids $6.00, Adults Free.

Flyer
Christmas Cookie Sale
5-7 pm, December 18, 2015
| | |
| --- | --- |
| Christmas Cookie Sale (during Fish Fry) | |
Christmas Party Dinner Dance
6-10 pm, December 19, 2015
| | |
| --- | --- |
| A ham dinner will be served and dancing will be from 7-10 p.m. Note: Club Flyers will have the complete information. PLEASE reserve your dinner by Dec. 16th. The dinner dance donation is $20 with dance only $10. | |
Other Bits
October 8 was German Day at Utica City Hall!
| | |
| --- | --- |
| | |
DID YOU KNOW...As Advent approaches, many German customs are celebrated in Germany and by families in America carrying on the traditions. Bavaria's second largest city, Nüremberg, hosts the most famous Christmas market in Germany.There are numerous Christkindlmarkts along the legendary Danube, Europe's second-longest river, that 2,000 mile long stretch of water that provides a link between Germany and Austria. On the evening of December 5th, children put their shoes outside their bedroom door or next to the fireplace, in hopes that St. Nicholas, the patron saint of children, will leave some candy or fruit for them. Advent candles are lit, usually set into a decorated evergreen wreath, one for each week in December. (German Life - Dec. 2015)
UMC WI-FI CAFÉ: Join us at the Utica Maennerchor at the Wi-Fi Café. Play a game of shuffleboard, watch your favorite team play ball on our big screens, or spend the evening catching up on your email correspondence, Facebook, Twitter or other accounts. We're convenient, especially if your local library doesn't have evening hours. Wings and other finger foods are available at the bar.
Visit our Gallery for more pictures!