Willkommen! / Welcome!

Thank you for visiting the Utica Maennerchor website. We hope you enjoy browsing our site for the latest news, events, photo gallery and learn about our early beginnings. Whether you are German or non-German, we are happy to welcome you into the Utica Maennerchor family.
Vielen Dank für den Besuch der Website Utica Maennerchor. Wir wünschen Ihnen viel Spass als Sie unserer Weblage stöbern für die neuesten Nachrichten, Veranstaltungen, Fotogalerie und erfahren Sie mehr über unseren Anfang. Wenn Sie Deutscher oder Nicht Deutscher seien, wir würden wir uns freuen, Sie in unsere Maennerchor Familie aufzunehmen.
Friday Night Dinner Specials
September 2 - Shrimp or Clams in a basket
September 9 - Macaroni & Cheese
September 16 - Chicken cordon bleu
September 23 - Shrimp & broccoli scampi over pasta
September 30 - Meatloaf, potato & veggies
We are noted for our salad bar which is included with your dinner!
Plan your next event with us!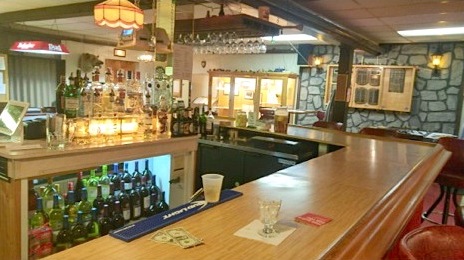 Facility Rental and Catering Brochure
Upcoming Events
---
UMC Chorus
Wednesdays, beginning September 21
The Fall 2016 season of the Utica Maennerchor Chorus resumes at 6:30pm on Wednesday, September 21. For more information, please see our September
newsletter
.
Maennerchor Giving Back to the Community
Located on a table in the Club bar area you will find vegetables and fruit grown, and donated by some of our "green-thumb" members. You are welcome to take a few pieces with the intention of making a "green" donation to the Rescue Mission of Utica. They were founded in 1890 as a non-profit multiple-service charitable organization serving our community. They have served over 136,019 hot meals and distributed over 2,201 food boxes to the underprivileged. It is our wish that this "farmers market" will lead to funds for this cause. Thanks in advance.
Sauerbraten Dinner
Sunday, October 9 from Noon to 4 p.m.
Our annual fall dinner is scheduled for Sunday, October 9th from Noon to 4 p.m. To volunteer, please call your Secretary, Judy, in September.
Please check our calendar for more club activies.
---
| | | |
| --- | --- | --- |
| | | |
UMC WI-FI CAFÉ: Join us at the Utica Maennerchor at the Wi-Fi Café. Play a game of shuffleboard, watch your favorite team play ball on our big screens, or spend the evening catching up on your email correspondence, Facebook, Twitter or other accounts. We're convenient, especially if your local library doesn't have evening hours. Wings and other finger foods are available at the bar.
Visit our Gallery for more pictures!