Welcome to the Utica Maennerchor
Thank you for visiting the Utica Maennerchor website. We hope you enjoy browsing our site for the latest news, events, photo gallery and learn about our early beginnings. Whether you are German or non-German, we are happy to welcome you into the Utica Maennerchor family.
Vielen Dank für den Besuch der Website Utica Maennerchor. Wir wünschen Ihnen viel Spass als Sie unserer Weblage stöbern für die neuesten Nachrichten, Veranstaltungen, Fotogalerie und erfahren Sie mehr über unseren Anfang. Wenn Sie Deutscher oder Nicht Deutscher seien, wir würden wir uns freuen, Sie in unsere Maennerchor Familie aufzunehmen.
Friday Night Dinner Specials
Join us for our Friday Fish fries from 5:00-7:30PM! In addition to our regular
menu
, we also offer the following weekly specials*:
Dec 1 - Baked Fish Florentine
Dec 8 - Macaroni & Cheese
Dec 15 - Meatloaf
Dec 22 - Baked Fish a la Linda
Dec 29 - Shrimp Scampi w/broccoli
We are noted for our salad bar which is included with your dinner!
*Items may be subject to change, check the bulletin board at the Club's entrance.

Plan your next event with us!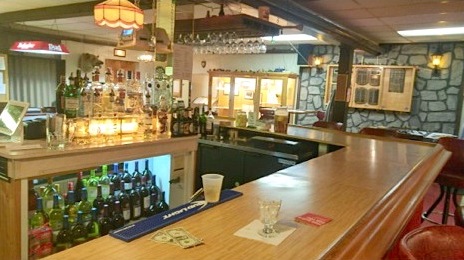 Call us about Facility Rental & Catering
(315)735-5882 BROCHURE
Upcoming Events
---
CHRISTMAS CONCERT
Friday, December 8, 2017, 7:30pm
Our annual Christmas concert, presented by the Utica Maennerchor choruses, will feature a variety of holiday selections in both German and English. Proceeds from the concert will benefit Operation Sunshine, which provides food, clothing and toys to underprivileged children and their families during the holiday season through partnering with local non-profit agencies. Please encourage your family & friends to enjoy an evening of music while supporting this local charity. After the concert join us for snacks, friendship and a sing-a-long in the downstairs bar/dining room. Merry Christmas and a Happy New Year!
---
CLUB CHRISTMAS COOKIE SALE
Friday, December 15, 2017, 5-7:30pm
Once again we'd like your support baking or buying our homemade cookies. The sale will take place during Fish Fry on Dec. 15. A donation of $10 for one pound or $15 for a pound and half will be appreciated. We are known for our cookie trays and they make nice gifts!
---
CHRISTMAS PARTY DINNER DANCE
Saturday, December 16, 2017, 6-10pm
Our Holiday event will be held on Saturday, Dec. 16th with a turkey dinner at 6 p.m. and dancing to the music of DJ "Joe Load" from 7 - 10 p.m. Your donation of $20 covers the dinner dance and $10 for dance only. Please have your reservation by Dec. 13 for proper planning. Tickets are available at the bar, or call in your reservation. During this evening we will have the drawing for the Christmas Fundraiser. Attend and you might just win!
---
SANTA
Friday, December 22, 2017, 5-7:30pm
The Maennerchor is scheduling a VISIT FROM SANTA during Fish Fry on Dec. 22. Bring your grandchildren, children or neighbor child and perhaps Santa might have a small gift! Enjoy Friday Fish Fry along with Santa. Hope to see you!
| | | |
| --- | --- | --- |
| | | |
UMC WI-FI CAFÉ: Join us at the Utica Maennerchor at the Wi-Fi Café. Play a game of shuffleboard, watch your favorite team play ball on our big screens, or spend the evening catching up on your email correspondence, Facebook, Twitter or other accounts. We're convenient, especially if your local library doesn't have evening hours. Wings and other finger foods are available at the bar.
Visit our Gallery for more pictures!