Plan your next event with us!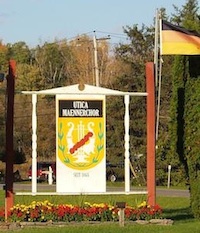 Facility Rental and Catering Brochure
Willkommen! / Welcome!

Thank you for visiting the Utica Maennerchor website. We hope you enjoy browsing our site for the latest news, events, photo gallery and learn about our early beginnings. Whether you are German or non-German, we are happy to welcome you into the Utica Maennerchor family.
Vielen Dank für den Besuch der Website Utica Maennerchor. Wir wünschen Ihnen viel Spass als Sie unserer Weblage stöbern für die neuesten Nachrichten, Veranstaltungen, Fotogalerie und erfahren Sie mehr über unseren Anfang. Wenn Sie Deutscher oder Nicht Deutscher seien, wir würden wir uns freuen, Sie in unsere Maennerchor Familie aufzunehmen.
Upcoming Events
Volkswagen Jetta S Raffle
Drawing: When all tickets are sold
| | |
| --- | --- |
| To commemorate the Utica Maennerchor's 150th anniversary, we're raffling a 2015 Volkswagen Jetta S. A total of 1,250 tickets will be sold at the cost of a $30 per ticket, or two tickets for $50.00. To purchase a ticket, please download the flyer, complete the bottom portion, and send it in with your payment. You may be driving a new Volkswagen Jetta S before the end of 2015! | |
Thrifty Kids Sale
October 23-25, 2015
| | |
| --- | --- |
| The Thrifty Kids Sale is a huge kids consignment sale serving the greater-Utica area and the Mohawk Valley. Shoppers can expect to find upwards of 10,000 children's items for sale, ranging in age from newborn to teen, and maternity, too. Sale items will include new and gently used clothing, toys, books, bikes, strollers, games, sporting equipment, baby gear, and much more. For more information see our newsletter. | |
Halloween Breakfast
Sunday, October 25, 2015 9:30 to noon
| | |
| --- | --- |
| On Sunday October 25th from 9:30 AM to noon let the Club serve you a Pancake Breakfast while enjoying the Halloween decorations and costumes. Breakfast is $6 adults and $3 children under 12. Bring the kids and let them show off their Halloween costumes. They might get an extra treat. This is a family affair and all will enjoy the costumes. A witch or two might serve you! Look for additional details in the Club flyers. There will be a traditional German meal served, with noodles, red cabbage, salad, rolls and dessert. Invite family and friends for this delicious Sunday dinner. | |
Other Bits
October 8, 2015 - German Day at Utica City Hall!
| | |
| --- | --- |
| | |
DID YOU KNOW...Francis Zavier Jenny was born in Germany in 1848; learned the trade of marble cutter; came to America in 1869 opening a marble shop in Boonville in 1871. He married Anna Schreck and they had six children. He entered into a partnership with Joseph J. Nelbach on Columbia Street. The firm Jenny & Nelbach became a leading manufacturer of statuary, family vaults and art monuments throughout Central New York. The statue of Baron von Steuben on the Memorial Parkway and the General Herkimer Monument near Little Falls were erected by the Company. Also, many cemetery monuments in the Utica area and others within a radius of 500 miles contain notable examples of their work. This is another example of the German contribution to our area.
UMC WI-FI CAFÉ: Join us at the Utica Maennerchor at the Wi-Fi Café. Play a game of shuffleboard, watch your favorite team play ball on our big screens, or spend the evening catching up on your email correspondence, Facebook, Twitter or other accounts. We're convenient, especially if your local library doesn't have evening hours. Wings and other finger foods are available at the bar.
Visit our Gallery for more pictures!