Welcome to the Utica Maennerchor
Thank you for visiting the Utica Maennerchor website. We hope you enjoy browsing our site for the latest news, events, photo gallery and learn about our early beginnings. Whether you are German or non-German, we are happy to welcome you into the Utica Maennerchor family.
Vielen Dank für den Besuch der Website Utica Maennerchor. Wir wünschen Ihnen viel Spass als Sie unserer Weblage stöbern für die neuesten Nachrichten, Veranstaltungen, Fotogalerie und erfahren Sie mehr über unseren Anfang. Wenn Sie Deutscher oder Nicht Deutscher seien, wir würden wir uns freuen, Sie in unsere Maennerchor Familie aufzunehmen.
Friday Night Dinner Specials
Join us for our Friday Fish fries from 5:00-7:30PM! In addition to our regular
menu
, we also offer the following weekly specials*:
Feb 2 - Scalloped potatoes w/ham
Feb 9 - Baked Fish Florentine
Feb 16 - Sauerbraten
Feb 23 - Stuffed peppers
We are noted for our salad bar which is included with your dinner!
*Items may be subject to change, check the bulletin board at the Club's entrance.

Plan your next event with us!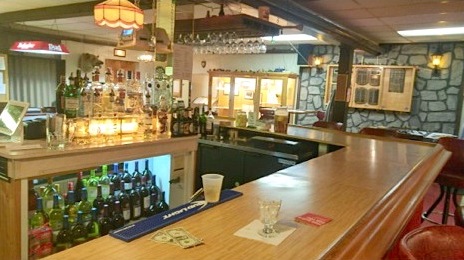 Call us about Facility Rental & Catering
(315)735-5882 BROCHURE
Upcoming Events
---
Guest Speaker: Topic - Flu Shots and CPR
Friday, February 9, 7:45pm
Our Club Member, Marina Kistner an R.N. with the Oneida County Health Department, will discuss the importance of flu injections. Also, a certified CPR educator will be on hand to show our members this life saving technique. Join us for this informative evening.
---
Fasching Dinner Dance
Saturday, February 24, 6-10pm
Our Club Fasching is scheduled a little later this year due to the band's commitments. Hopefully this will give our members more time to make plans with their friends to join us on February 24 for a 6 pm dinner dance. A $20 donation will include a full coarse ham dinner followed by music and dancing to Fritz's Band (7-10pm). We will be dinning in the lower dining room and this is an opportunity to dress up in costume, or casual clothes, and enjoy the entertaining evening. If you choose, the Dance only donation is $10. Prizes will be given for best costumes. Reservations please by Feb. 21.
---
St Patrick's Party
Saturday, March 17, noon-5pm
Our Club annual family event is scheduled for March 17, after the Genesee St. Parade, from Noon to 5pm. We are pleased to again have the CRAOGH DUGAN GROUP OF MUSICIANS entertain for you listening and dancing pleasure, and the BUTLER SHEEHAN DANCERS during the break. Our selection of food out of the kitchen will include: corned beef, limburger & wurst sandwiches w/chips, cheese and cracker plates, macaroni salad, pizza, cake selections, Irish coffee and the full bar all for reasonable prices. Our Club becomes a "sea of green" and all the fun that goes along. Mark your calendar, invite your family and friends and join us for a really good time. Parking & entrance is free! See you there!
---
Easter Pie Sale
Friday, March 30, during Fish Fry
More information to follow.
Scenes from the Utica Maennerchor!
UMC WI-FI CAFÉ: Join us at the Utica Maennerchor at the Wi-Fi Café. Play a game of shuffleboard, watch your favorite team play ball on our big screens, or spend the evening catching up on your email correspondence, Facebook, Twitter or other accounts. We're convenient, especially if your local library doesn't have evening hours. Wings and other finger foods are available at the bar.
Visit our Gallery for more pictures!